Creative Merchandising Systems:
quality - innovation - value - service
---
Discover our quality display fixtures for supermarkets, convenience stores, specialty wine and retail shops and hospitality environments. Our extensive product line, designed in-house by our engineers, is built to be both attractive and durable. We also offer custom cabinet design and manufacturing for projects with unique and/or specific requirements. Family owned and operated since 1991
---
---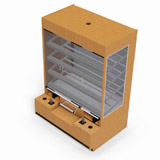 Endless Bakery Cases
Endless Bakery Cases offer a simple to order, highly flexible display option for high-volume baked goods. Cases come in 2-door and 3-door models. Standard sizing allows for the right size display by ordering in-line case runs.
Featured Product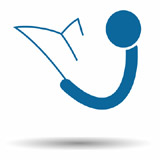 News and Ideas
Click below for updates, new posts and more information on what is happening here at CMS and to check out the latest industry-related news we are tracking.
Find Out More